Narrow Gauge
---
Special Report
The big storm of December 26th, 1999 strucks
Le petit train du Jardin d'Acclimatation
All pictures Copyright © by Frederic Delaitre, March 2000.

Click on the left button of the mouse to enlarge (Netscape users only)




Panorama of the devasted pine forest near the Jardin d'Acclimatation.



Background information:
On December 26th, 1999, around 8.00 a.m., a big thunderstorm swept North of France West to East. The gale touched among other places the city of Paris where the wind was recorded up to 176 km/h (106 mph) at Paris Orly International Airport. The day after, a similar storm swept the southern part of France.

Though the wind had nothing to compare with tropical storms, it proved deadly: 89 people were killed all over the country. This death toll could have been higher. Fortunately, the storm struck on the early hours of a Sunday morning following Xmas with very few people in the streets. It caused however extensive damage to roofs, forests and electrical lines. It took nearly one month to reconnect the last users to the electrical grid and many New Year Eve 2000 were candle lit!

The Bois de Boulogne next to Paris have seen more than 40% of its trees sweeped off. To this date (March 31st, 2000) its access is still forbidden to pedestrians. The little train was out of service until March, but eventually operations were resumed for the Spring season.

Three months after the storm, despite the efforts of the municipal services, the line still bears the scars of this disastrous even.(Pictures taken on March 19th, 2000)



Fallen logs near the Route des Sablons.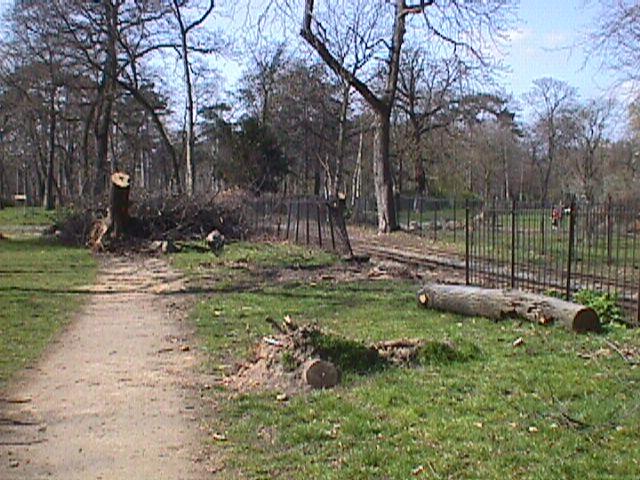 Fences along the line suffered extensive damage.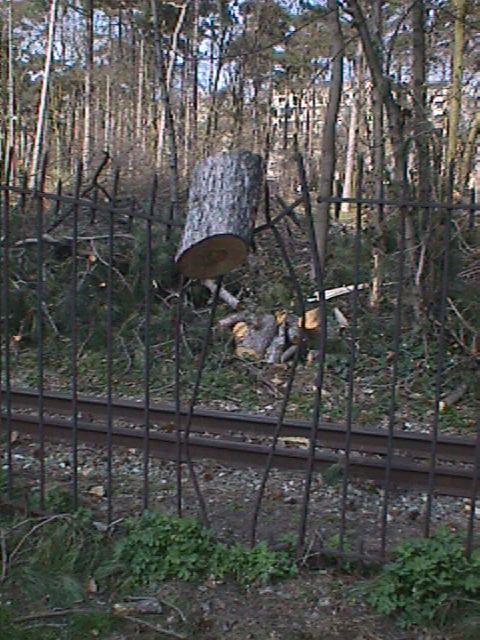 A piece of log still embedded in the fence.

Near the double track section.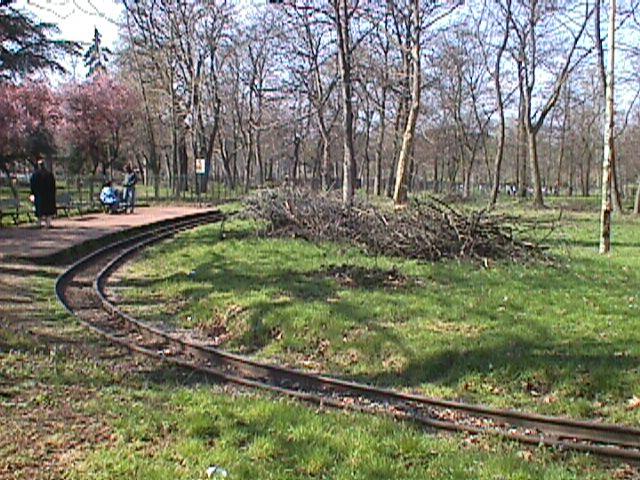 Platform at Porte Maillot station.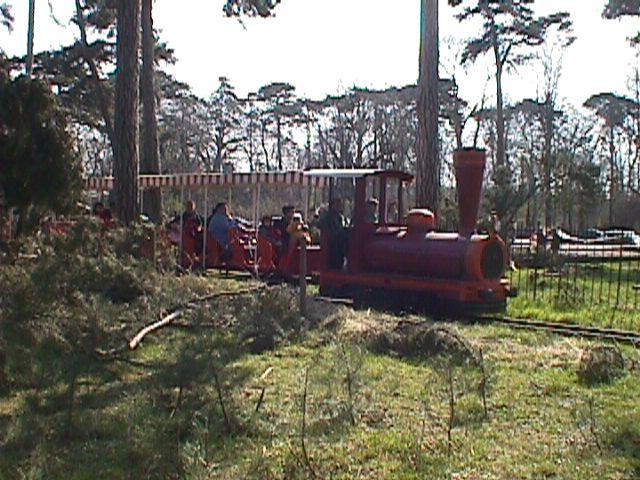 Despite destruction, the little train is still on the tracks!!!
---
Return to the Little Train of the Jardin d'Acclimatation Web Page
Return to Home Page.
Created: 00/04/02