La très véridique histoire de M. Neigenboule
The very true story of Mr. Snowball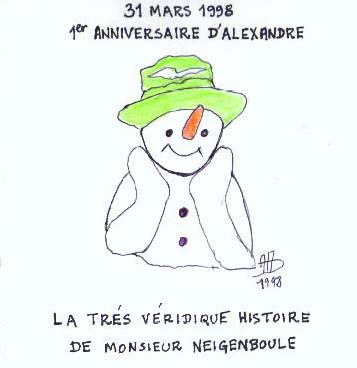 Par Annie & André Delaitre pour le premier anniversaire de leur petit-fils Alexandre
By Annie & André Delaitre for the first birthday of their grand-son Alexandre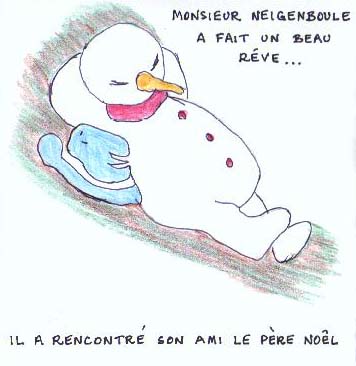 Mr Snowball made a nice dream. He met his friend Santa Claus.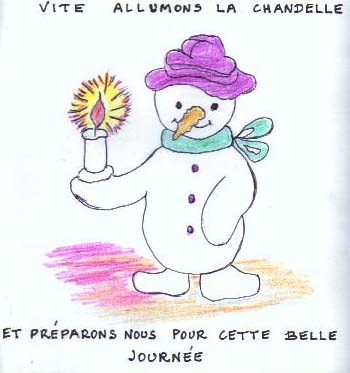 Quick, let's lit a candle and get ready for this beautiful day.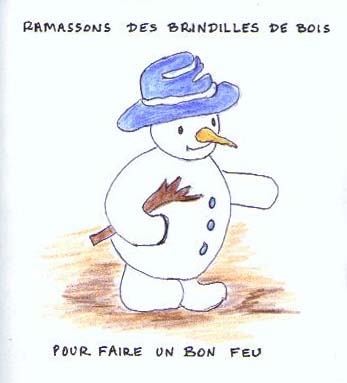 Let's pick up some sticks to make a good fire.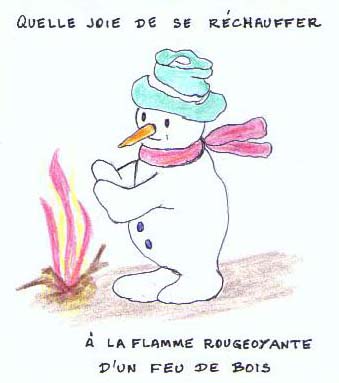 How nice it is to get warm near the red-glowing flame of a firewood.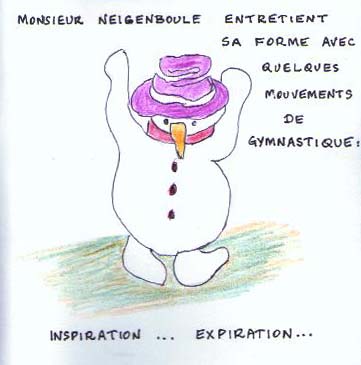 Mr. Snowball stays fit with a few movements of gym. Inspiration... Expiration...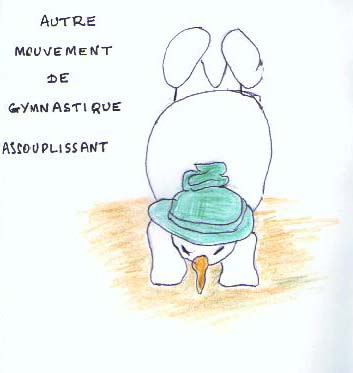 Another gym movement: stretching...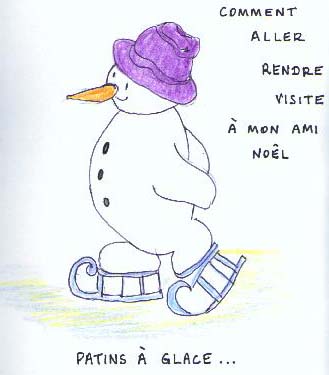 How to go visiting my friend Santa Claus? - Skating.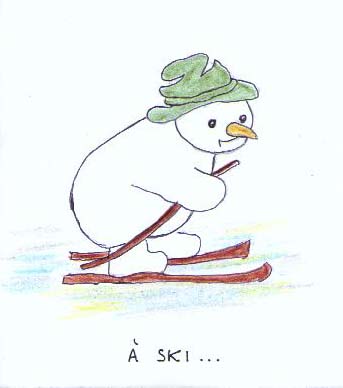 Skiing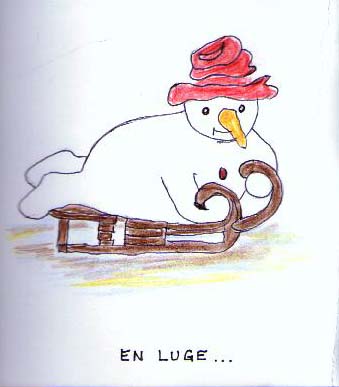 On a sled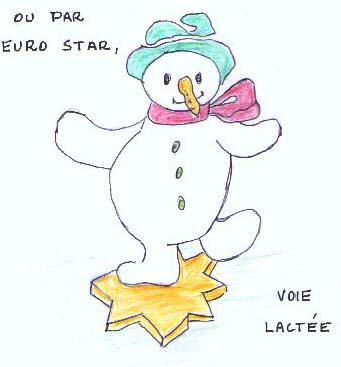 Or by EuroStar on the Milky Way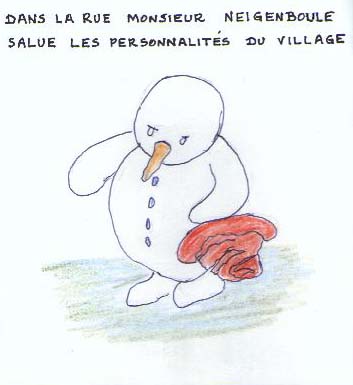 In the street, Mr Snowball salutes the village personalities.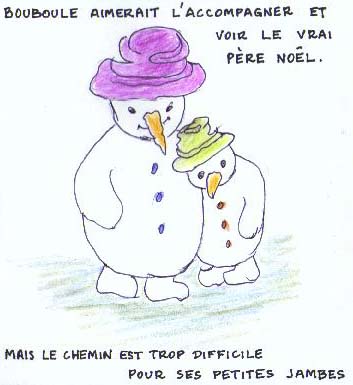 Bouboule would love to go with him and see the real Santa Claus
but the road is too hard for his little legs.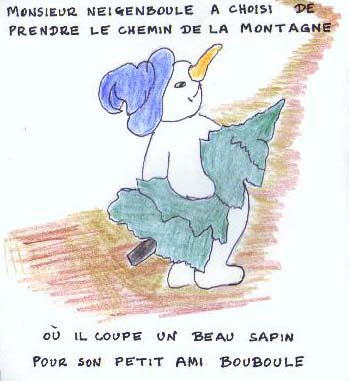 Mr. Snowball has decided to take the mountain trail.
On the way, he cuts a nice Christmas tree for his little friend Bouboule.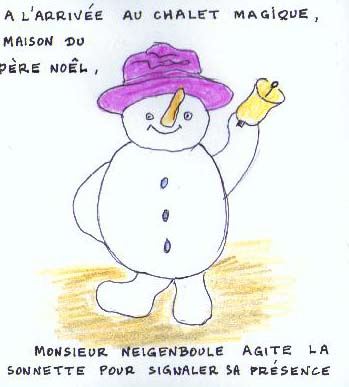 Arriving at the Magic Chalet, house of Santa Claus
Mr Snowball rings the bell to annouce his arrival.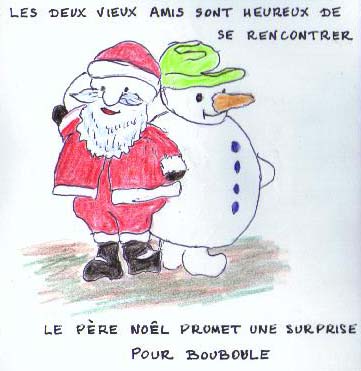 The two old friends are happy to meet again.
Santa Claus promises a surprise for Bouboule.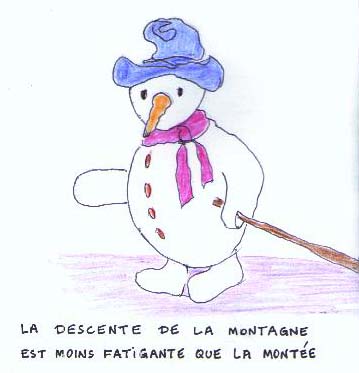 Going downhill is less tiring than going uphill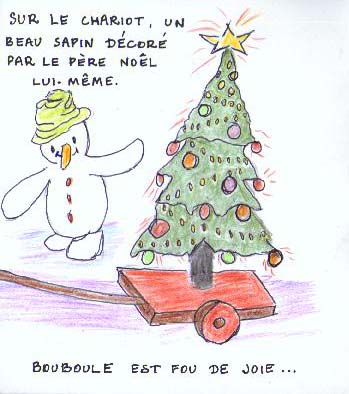 On the trolley, a lovely Christmas tree decorated by Santa Claus himself. Bouboule is very very happy!
Fin - The End
---
Joyeux Noël à tous et Bonne Année 2000 !
A merry Xmas to all and a Happy New Year 2000 !
---
Return to Home Page.
Created: 98/12/14