Things to come on Frederic Delaitre's Railway Pages
---
You will find below a list of Lost Subways and Forgotten Tunnels I am currently working on. Any additional information and pictures on these will be greatly appreciated and duly acknowledged. Also, if you know some other places, please keep me informed of your research using my Contact Page. Thanks to all for your support to this site. -FD.
---
Rochester, (NY). USA.

Informations kindly transmitted by Jake Mecklenborg: "The City of Rochester was once the smallest city in the United States with a grade separated rapid transit system, the Rochester Rapid Transit and Industrial Railroad (Subway). The Subway utilized the abandoned right-of-way of the former Erie Canal. Subway service commenced on December 1, 1927 and continued until June 30, 1956. The City of Rochester because of declining patronage abandoned the Subway. Segments of the abandoned rail transit right-of-way were then utilized by the City and NYSDOT to construct portions of I - 490 on the City's southeast side. However, the Downtown subway tunnel was never completely abandoned and continued in use for delivery of newsprint by freight trains to a Downtown newspaper publishing plant until 1997."

See also Tom Mayo's exploration of the tunnels on 05/22/98 at: http://www.servtech.com/~tcmayo/places/subway/.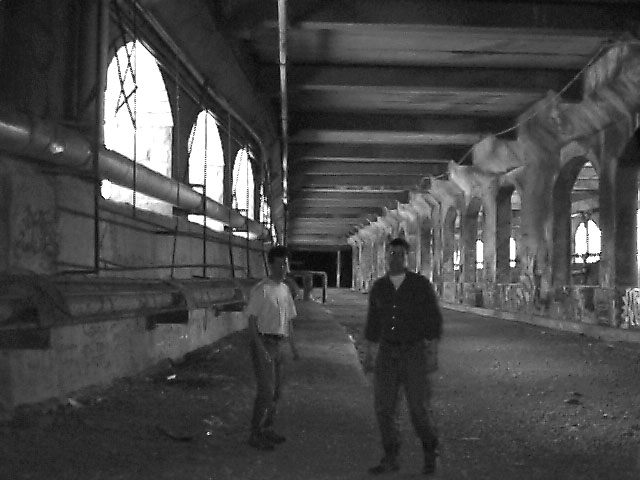 Photo from T. Mayo's Web Site - used w/o permission...
---
Cincinnati (OH), USA.

Many informations to compile from various contributors including Phil O'Keefe, John W. Thomas of Oklahoma City and David H. Fritze: a pre-World War II stillborn attempt to provide the Queen City with a rapid transit subway.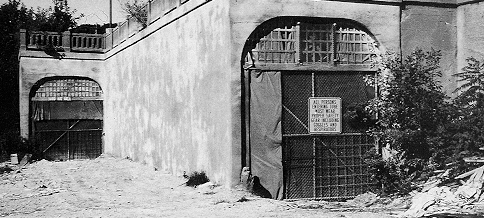 Tunnel entrance to Cincinnati subway - Photo from Phil O'Keefe collection.



See also David H. Fritze's study on the history of the project.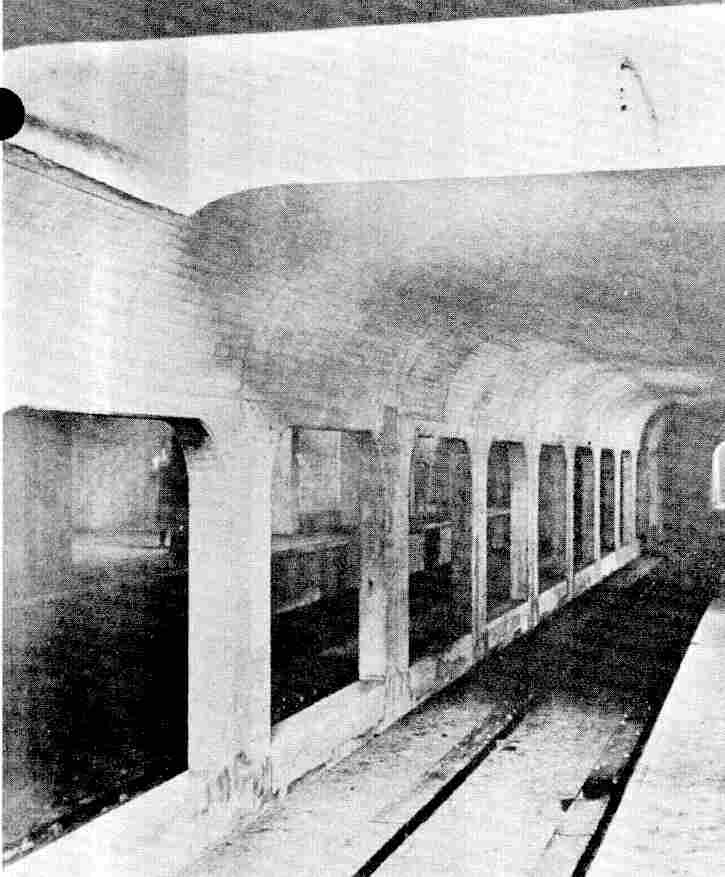 Unfinished station of the Cincinnati subway - Photo from David H. Fritze's site.



and the site of Jake Meklenborg with nice colour pictures of the inside of the tunnels: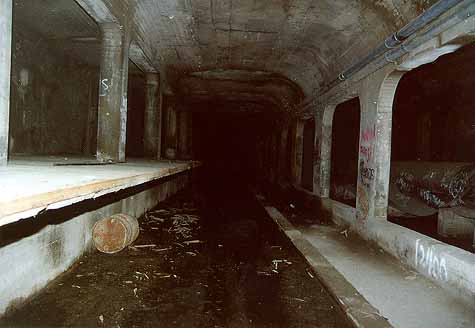 Brighton station of the Cincinnati subway - Photo from Jake Meklenborg's site.



Note: Cincinnati was famous also for its inclines. Well, this belongs to the "Strange Railway" section. Maybe later...
---
Pacific Electric Tunnel, Los Angeles (CA), USA.

Information kindly transmitted by Phil O'Keefe: "It was built by the Pacific Electric interurban, I think, around 1925 to eliminate street running in downtown Los Angeles. The subway was abandoned sometime in the late 1950's when the PE started falling apart. The other end of the subway terminated under a tall building downtown.

As far as I know, the subway still exists today, and the portal is still open. It was used in a made-for-TV movie called "V", which was a science fiction story that was a parody on the Nazi take over of Europe. Humans formed an "underground resistance" movement against the aliens who were trying to enslave the human race. The humans' headquarters was in this tunnel.

I also saw the tunnel in a documentary about Los Angeles street gangs. The walls were covered in grafiti and evidently it is now a hang-out for gangs and drug addicts. Evidently, the tunnel is now located in a very dangerous part of the city, so if you get to LA, don't go there!"

See also extensive information on the Web site of the Electric Railway Historical Association of Southern California at: http://www.erha.org/pewst.htm and a description of the Hollywood Boulevard line on Tom Wetzel's site.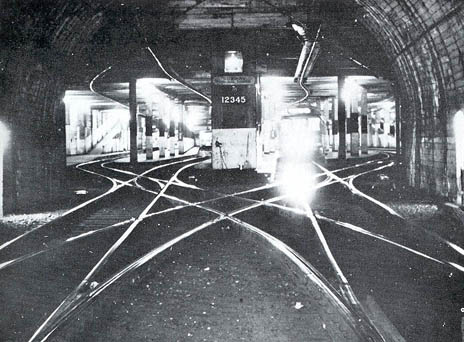 Pacific Electric Terminal at 417, South Hill Street - Photo by Donald Duke.
---
Edinburgh, Scotland.

Information kindly transmitted by Robert Kummer: "Just a quick note about lost tunnels: you've got the Clyde tunnel, but did you know of the corresponding 'lost' tunnel in Edinburgh? It runs from Waverley station, Northwards on a moderately steep downward incline for about a mile, under St. Andrew's Square, and emerging just below Scotland Street.

It was built in the mid 19th century for the Edinburgh to Leith railway (std. gauge), serving the harbour there, and originally used a cable winding engine at the Waverly end to haul wagons up. The downhill journey was simple - gravity powered. The journey from Scotland Street to Leith continued under steam power.

It was abandoned before WW2, I believe, as by then other (more practical) rail links were available to Leith (although the branch from Leith to Scotland Street remained in operation). During the War it was prepared as an air raid shelter, and used to house troops. The last train ran down it sometime in the sixties, I think, a railfan special. The tracks were torn up thereafter, with the closure of the remaining Scotland Street - Leith section. The tunnel itself was then a mushroom farm for many years.

A year or two ago, it was inspected and found to be in very good structural shape, and there is talk (as always) of relaying tracks or even moving walkways, airport-style (!) for some kind of link between Waverley and the new bus station they've been promising in St Andrew's Square."

See also http://www.ednet.co.uk/~mctavish/tunnel.html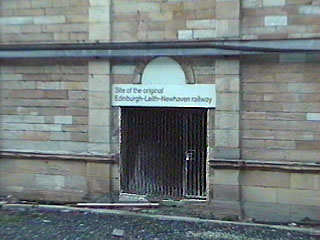 Tunnel mouth at the end of platform 19 in Waverley station - Photo by Colin Beveridge, used w/o permission...
---
Kingsway tram tunnel, London, England.

Another "London under London" favourite. Have a look to Dewi Williams page for some pictures.

Looking again for any picture (old and recent) of the tunnel premises.


---
and still more to come...
Return to Home Page.
Created: 00/07/19