GEMME / Voie Etroite
---
Assemblée Générale du GEMME 2002
Les collections du MTVS et l'atelier Debeylleme
Photos © 2002 par Frédéric Delaitre
[ Page 1 | Page 2 ]
---
Un aperçu des collections du MTVS en 2002 (suite) :
(An overview of the MTVS collection in 2002 - continued)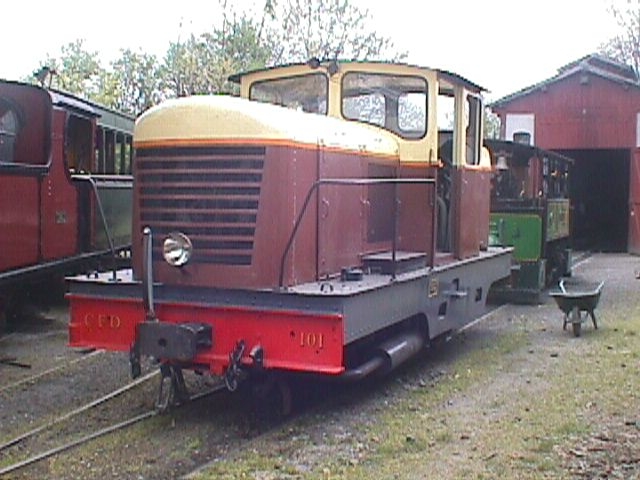 Locotracteur CFD Montmirail ex. Doubs (101), ex-Tarn (LT1), ex-Corse (1), construit sur un chassis de la 130T Corpet du Doubs./ CFD Diesel tractor built on the chassis of a 2-6-0T of the Chemins de fer du Doubs.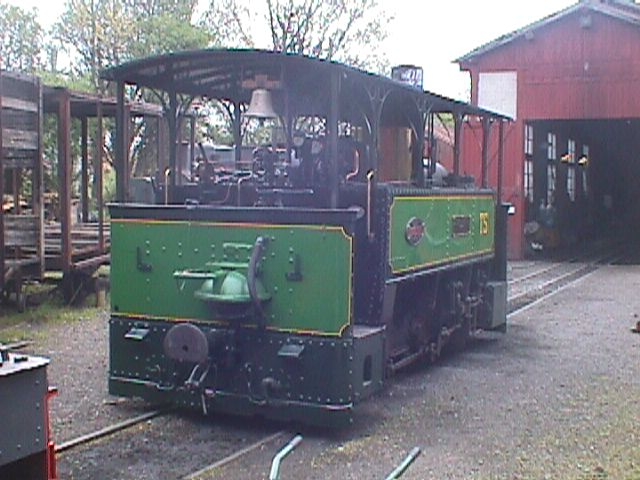 Locomotive 030T des Tramways de la Sarthe, devant la remise - dernier vestige de la ligne à voie métrique de Valmondois à Marines./ A 0-6-0T tram engine from the Tramways de la Sarthe, in front of the engine shed, last remain of the meter gauge line from Valmondois to Marines.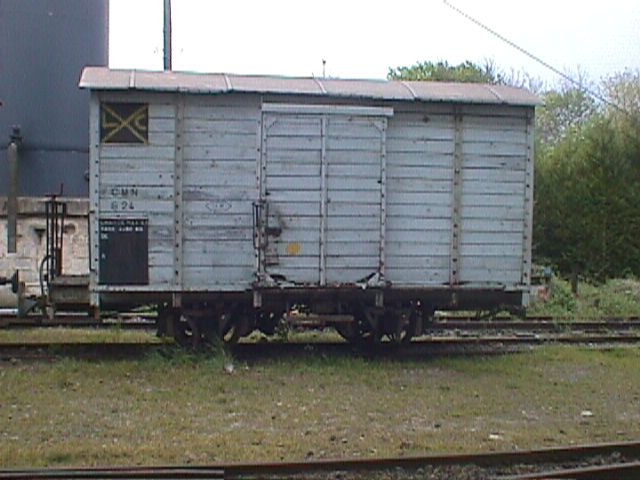 Un nouvel arrivant : ce wagon couvert des CMN / A newly arrived wagon from the CMN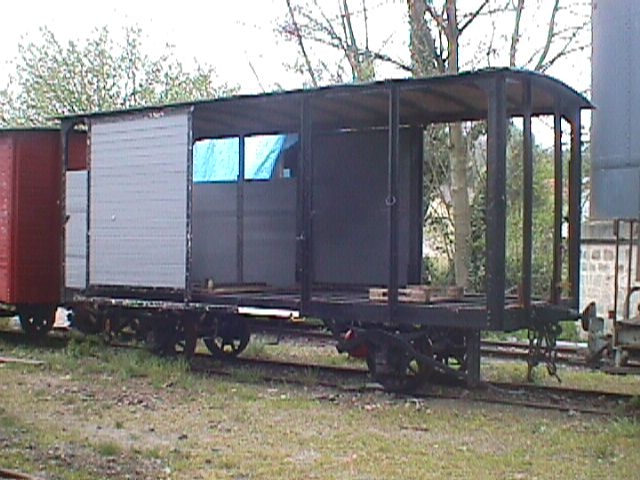 Travaux en cours sur ce couvert /
Work in progress on this freight wagon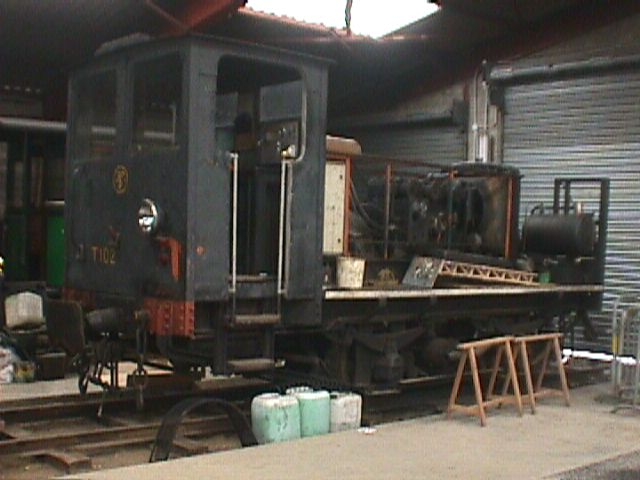 Un locotracteur en attente de restauration /
A diesel tractor awaiting restauration works.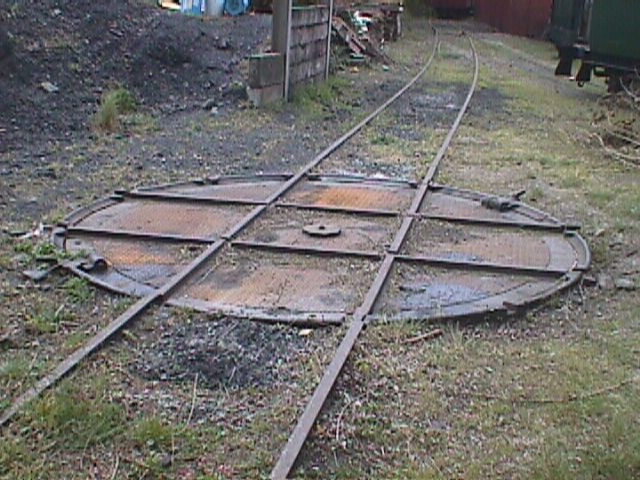 Plaque tournante à voie métrique /
Meter gauge turntable
---
L'atelier Debeylleme
Présent à l'Assemblée Générale du GEMME, l'Atelier Debeylleme, un artisan qui propose entre autres des modèles très intéressants en Oe (un écartement un peu délaissé depuis la disparition de RPI, quoique... je me suis laissé dire que...).
The Atelier Debeylleme was present at the GEMME 2002 Annual General Meeting. This trader offers a wide range of machines and tools in O scale, altogether with very interesting models in Oe scale.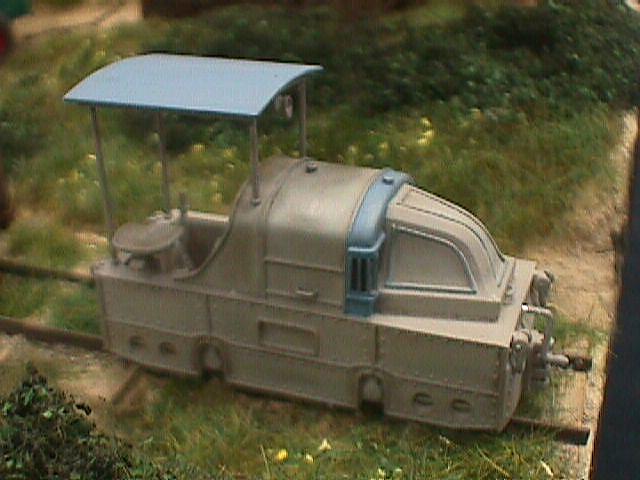 Tracteur Renault modèle JF. Kit résine sur chassis Oe Keykits /
Renault Diesel tractor type JF. Resin kit on a Keykits Oe chassis.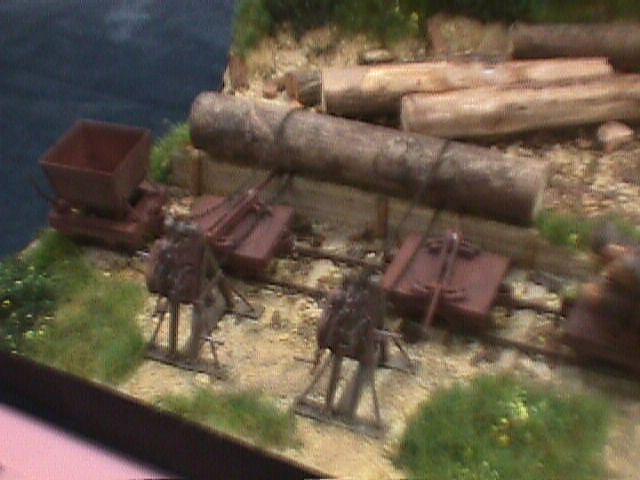 Equipement forestier et trucks en Oe. / Logging equipment and Oe scale trucks.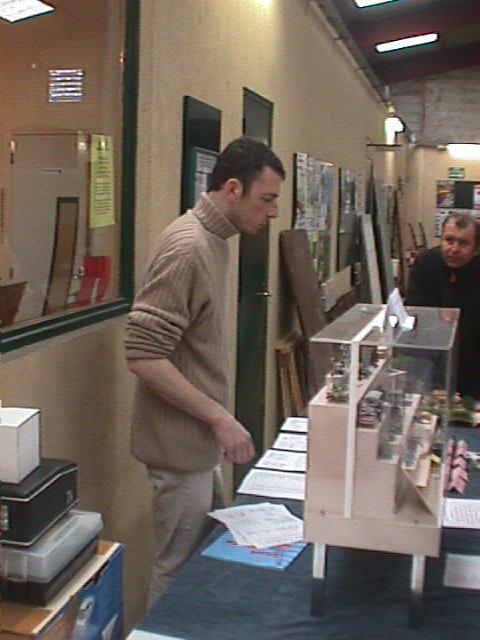 A la tête de l'Atelier Debeylleme : le sympathique Eric Decaix/
The sympathetic Eric Decaix, manager of the Atelier Debeylleme.
---
Retour à la page principale.
Return to Home Page
Page créée le 14/04/2002.