---
Frederic Delaitre's Web Page to
Saint Valen'Train '99

Go to GEMME Official Web Site
Go to Frederic Delaitre's GEMME Unofficial Web Page (in english)
---
Contents:
Some pictures of Saint Valen'Train 1999 edition
---
Some pictures of Saint Valen'Train 1999 edition:
The GEMME and Max Pijotat from APOCOPA organised this meeting in the Gymnase Floréal in Les Lilas on 13th and 14th of February 1999, thus the name "Saint Valen'Train". This exhibition, somewhat smaller in size compared to EXPOMETRIQUE, gathered traders and GEMME members in a very friendly atmosphere.

All pictures © 1999 by Frédéric Delaitre, except otherwise noted. To enlarge pictures, click with the right button of the mouse and select [View image] option (Netscape users only).


A Billard A75D motorcar O scale kit under construction.

This model is proposed by RPI (Messrs Duton & Roussiale).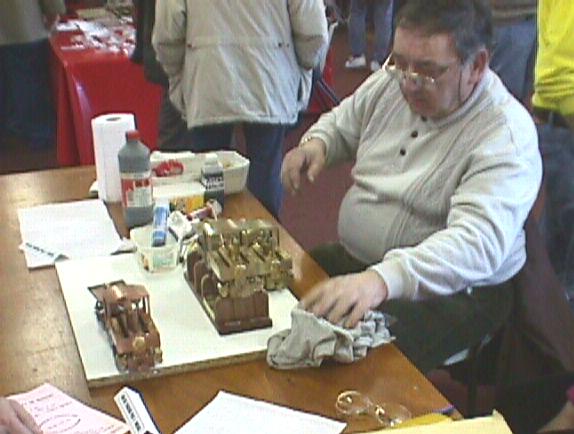 Live steam in 1/22,5 scale.

François Laluque, animator of the "Atelier du Chateau d'O", is showing his new 020T live steam Decauville in 1/22,5 scale (32mm track).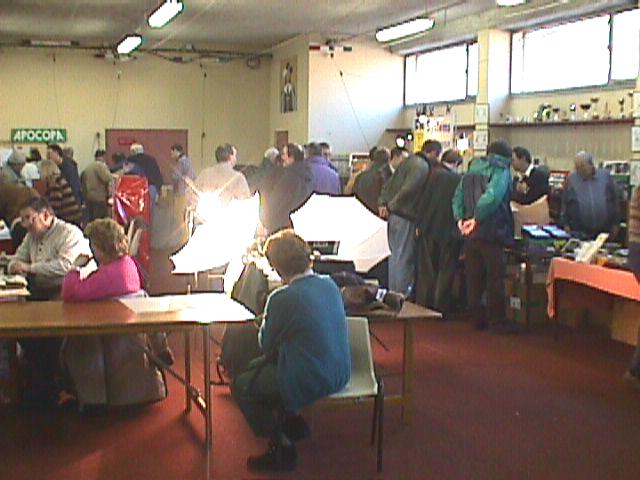 A view of the exhibition on 99/02/13.

In the middle, professional photographers at work for the railway press.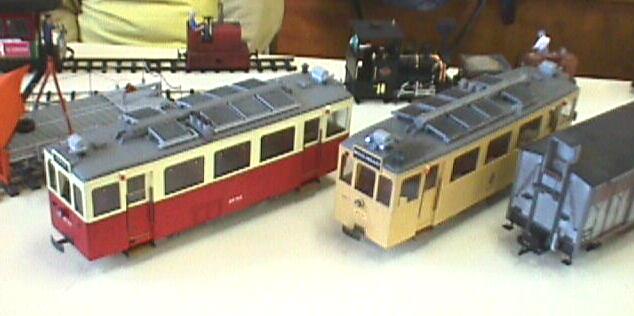 GEMME 1/22,5 and G scale model display.

On the front: two Belgian diesel tramways.

020T Decauville "Steatite" - 1/22,5 scale.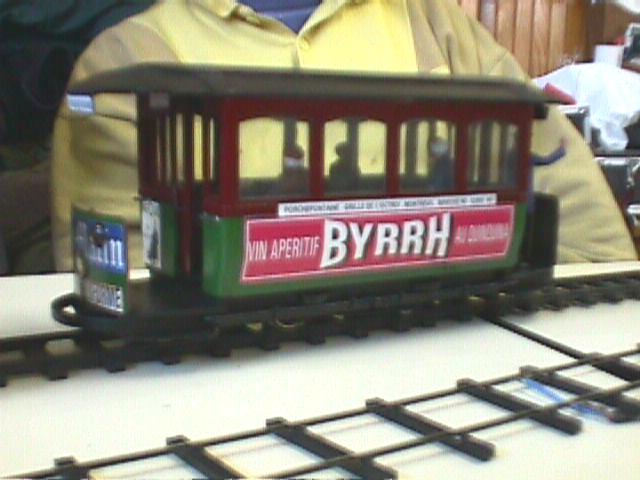 Versailles, France, tramway trailer.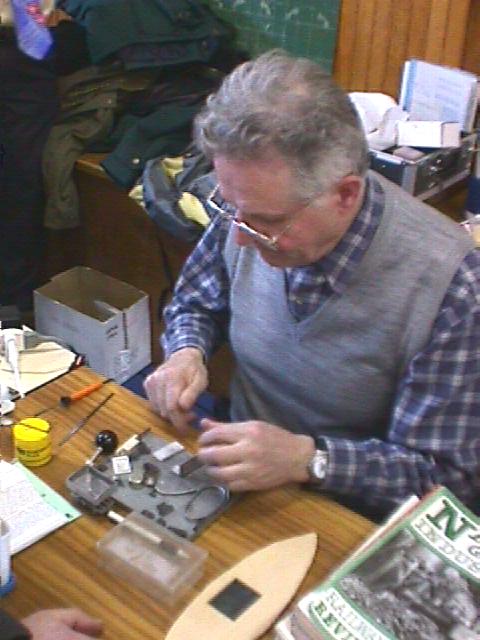 Well known Oe16,5 modeller Alain Duchesne at work.

Alain was demonstrating white-metal soldering and kit building.

Return to Home Page.
Modified: 02/12/11
Created: 99/02/13