Solent Model Railway Group
---
Frederic Delaitre's Special Report
EUROTRACK 2001 Exhibition
February 24th / 25th, 2001, Southampton Civic Centre
Southampton, Hampshire, England.
Organized by the SMRG - Solent Model Railway Group
Usual Disclaimer: This Web Page is created and maintained by SMRG Associate Member Frederic Delaitre from Paris, France, as a private and friendly initiative to promote SMRG activities. Informations provided on this page are accurate to the best of the knowledge of the author. However, the contents of this web page are not controlled, endorsed or approved in any way by Solent Model Railway Club Committee.
All pictures © Copyright 1997-2001 by Frédéric Delaitre, except otherwise noted.
For all enquiries concerning Eurotrack 2001 show or the future Eurotrack 2002, please e-mail directly to:
Ian How, Exhibition Manager
Updated! Download final Press Release (2001/01/17) in PDF format:
Requires free Adobe Acrobat Reader.
---
Contents:
(Last update: 2001/01/14)
---
Eurotrack 2001 Issue:
EUROTRACK 2001 will be the 26th annual February exhibition and the 14th EUROTRACK show held by the Solent Model Railway Group. After many years in the Solent Suite of the Guildhall with about 10 layouts and two to three traders, we moved upstairs to the main hall of the Guildhall in 1988. In 1995 we used both halls, making it the largest model railway exhibition in Southampton.

Our EUROTRACK exhibitions always have a continental flavour, due to the large number of exhibitors who come to the show from abroad. Typically displays and demonstrations come from the following countries: Belgium, France and Hungary. But we usually have representation from at least one of the other countries where there are EUROTRACK clubs or associates such as Austria, Belgium, France, Germany, Italy or The Netherlands.

At the present time we are expecting participation from clubs of France and Hungary.

For the ladies the exhibition is right next to the shops (open on the Saturday to about 17:30). We are five minutes from the central railway station. Trains from London Waterloo (Terminus for Eurostar from Paris & Brussels) run every 20 minutes on the Saturday and every hour on the Sunday.

You may check also general information about Southampton on Southampton City Council Web site.
Southampton Civic Centre
---
List of exhibitors
The following layouts will be at the show:

Click on the link in Layout name to read description.
Click on the "Previous" button of your browser to return to this list.

Saint-Pierre et la rue Perrin
1:34 scale layout by C. Payne
As seen in Expométrique '98 exhibition in Les Lilas, France.
As in previous years, there is a wide selection of European Railway Societies including:
Austrian Railways Group
Friends of the Hungarian Railways Group
Italian Railway Society
Netherlands Railways Society
Portuguese Railways Group
Scandinavian Railway Society
Swiss Railway Society
The above Societies have offered to provided some form of modelling demonstrations and dioramas. We will also have a stands from British Overseas Railways Historical Trust, Diesel and Electric Modellers United and The British 1:87 Scale Society.

Demonstrators shall also be present covering a variety of gauges and modelling aspects, including scenic modelling, and N gauge modelling.

The following traders will participate to the show:
Traders
Name
Supply
BH Enterprises
N Gauge specialist
C&G Models
Kits specialist 4mm to 7mm
Cheltenham Model Centre
General purpose trader
Green Scene
Scenic specialist
Kevin Robinson
General books + videos
LSWR Models
USA models etc..
Patronics / Ron-Lines
2mm & 4mm Signals
R.D. Panes - Spares
Spare parts for RTR stock
Southampton Model Centre
General purpose trader
Tools are Us
Tools and electrical items
Videolines
British & Continental Videos
Western Models (Studley)
Continental and American second-hand
Winco
Continental models
---
Photo section:
(Under construction, updated 01/03/01, still more to come...)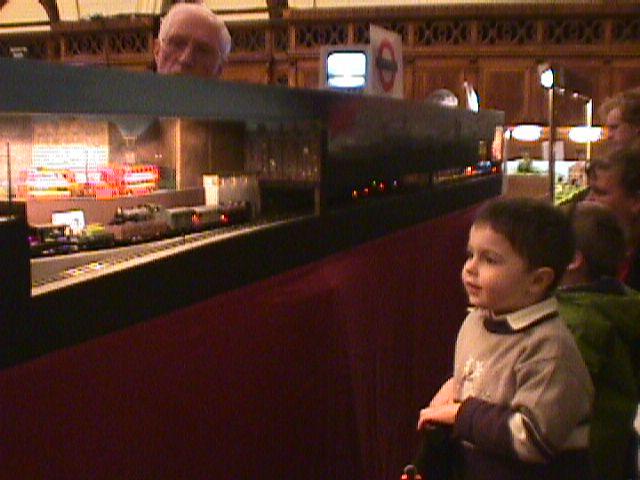 An attentive young visitor in front of "City Road"Layout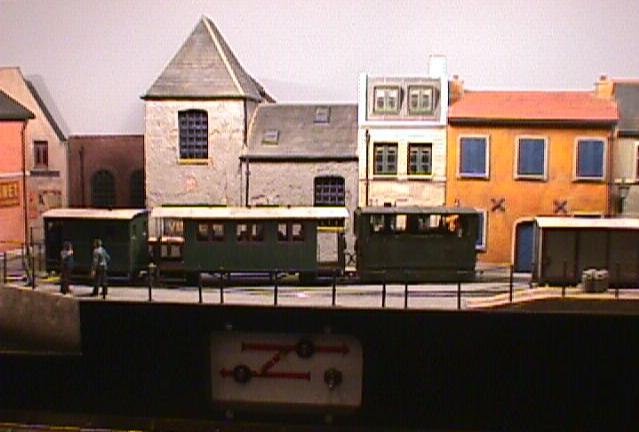 1:34 - The new extension to "Saint-Pierre et la rue Perrin"by C. Payne.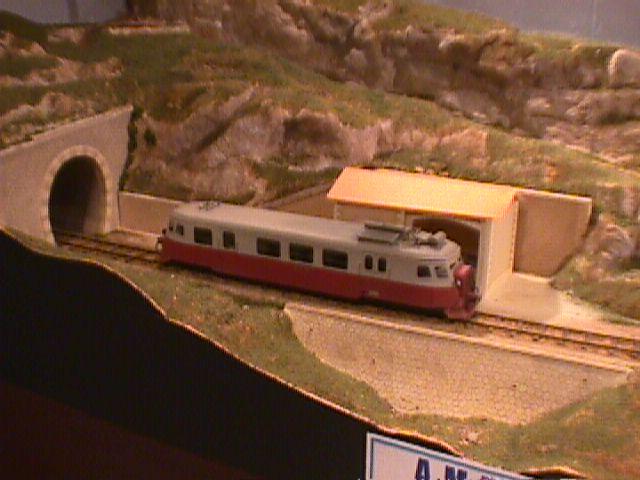 Billard A150D diesel railcar on the Om scale,
narrow (meter) gauge module of the AMHA club, Le Havre, France.
Have a look to the
AMHA Web site and to their narrow gauge page. (in french)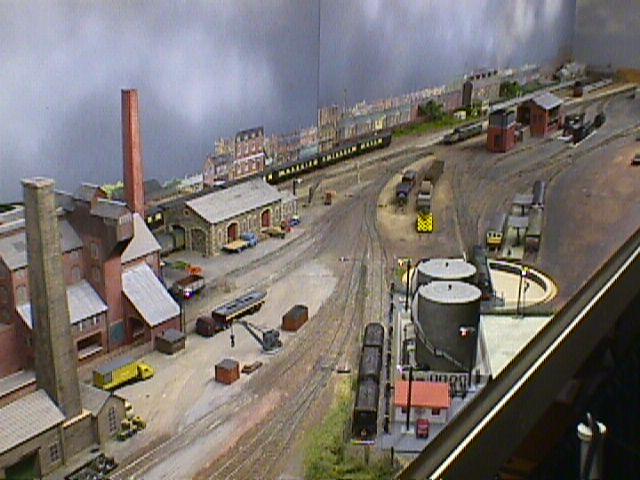 2mm scale - 70K-Coley Park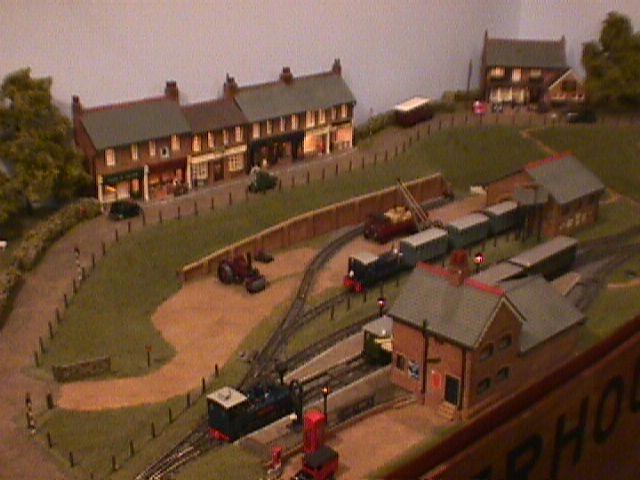 OO9 - Netherhouses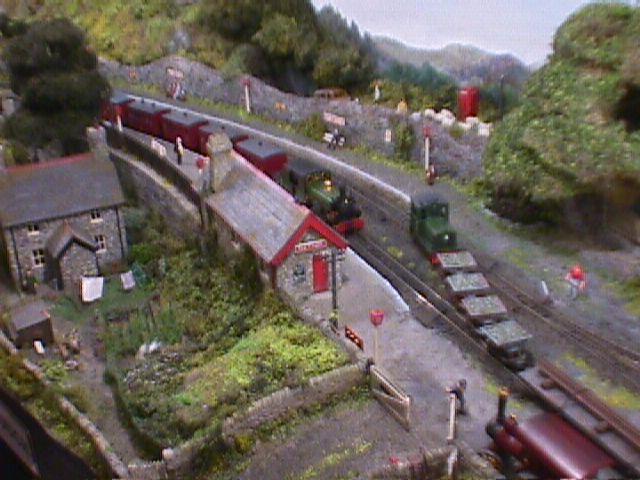 OO9 - Tan-Y-Coed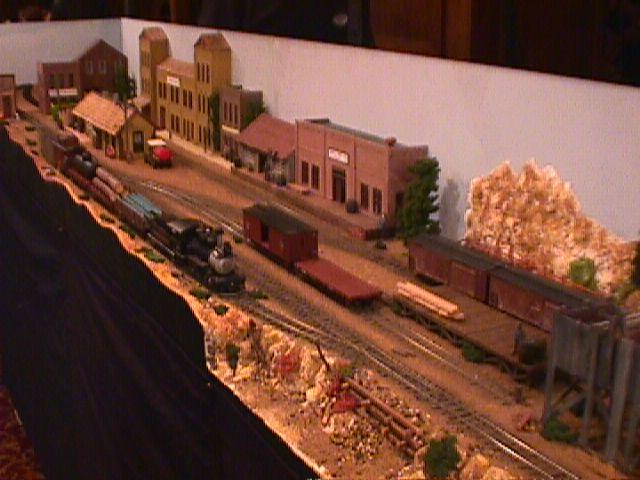 Oe16.5/On30 - Idaho Springs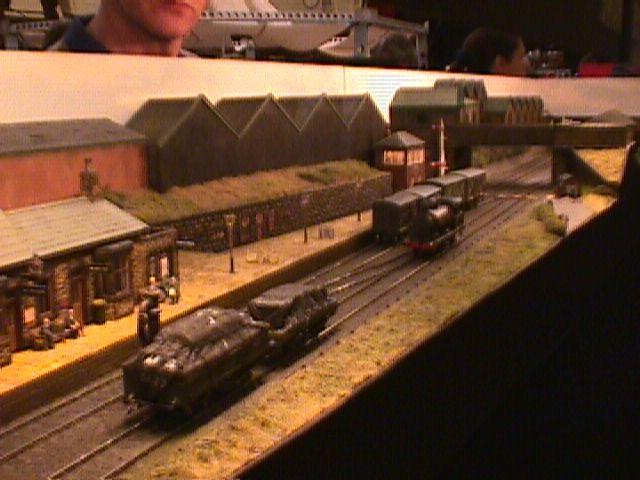 EM - Shaw Bridge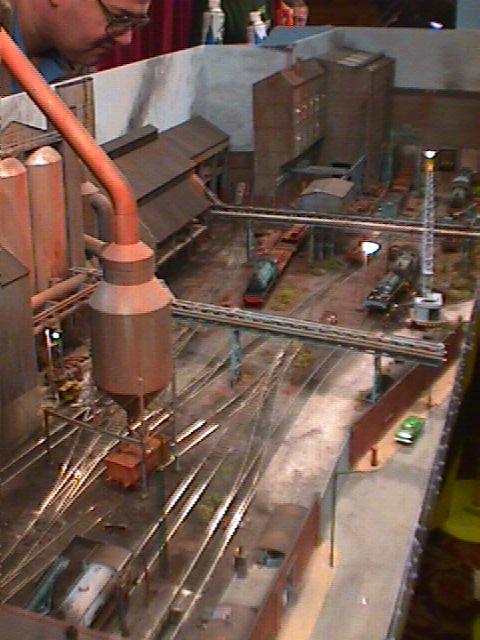 OO - Iron Mould Lane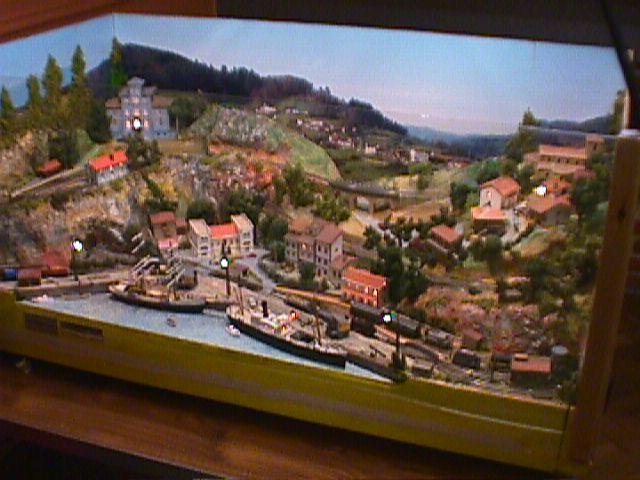 Z - A Little Train in Asturias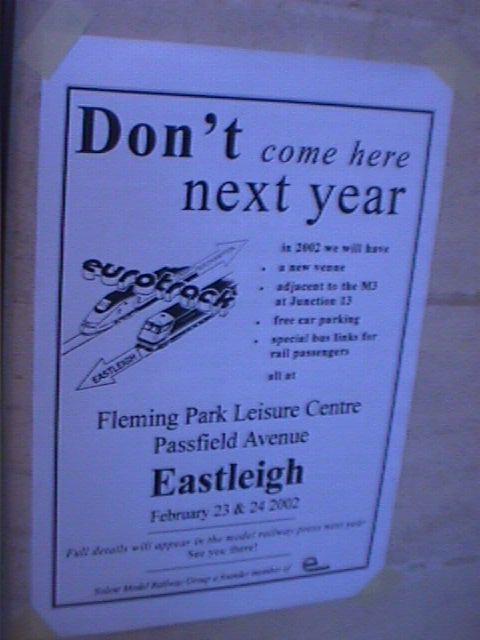 Farewell to the Civic Center! After 13 years, EUROTRACK show moves to Eastleigh...
---
Return to Frederic Delaitre's SMRG Unofficial Web Page
Return to Home Page.
Created: 00/11/16