Narrow Gauge / Expométrique
---
Frederic Delaitre's Web Page to
Expométrique '99

Micro-Layout Contest
Organised by the GEMME and Voie Libre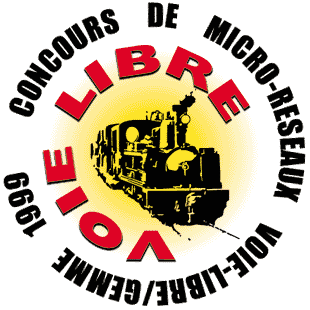 Go to GEMME Official Web Site
Go to Frederic Delaitre's GEMME Unofficial Web Page (in english)
---
Some pictures of 1999 Micro-Layout contest

Click here to read the rules of the 1999 edition of the GEMME / Voie Libre micro-layout contest. I have not unfortunately the results of the contest (I suppose you may find them in the next issue of "Voie Libre" or "Gazette des secondaires"), however you may find already below pictures of some of the layouts exhibited within this contest.



All pictures © 1999 by Frédéric Delaitre, except otherwise noted. To enlarge pictures, click with the right button of the mouse and select [View image] option (Netscape users only).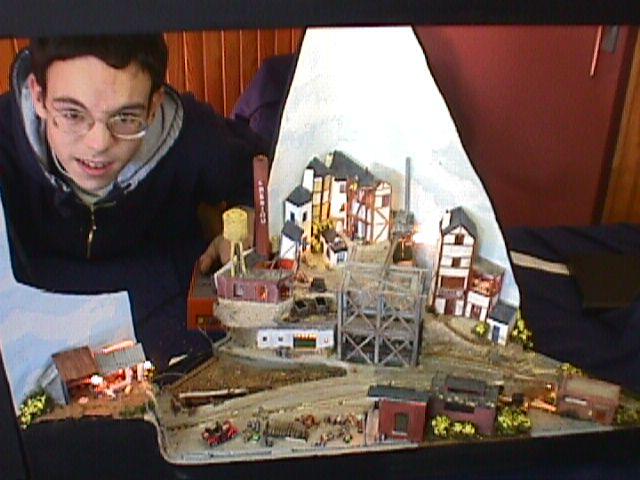 HOe - micro-layout by Benoit Evellin.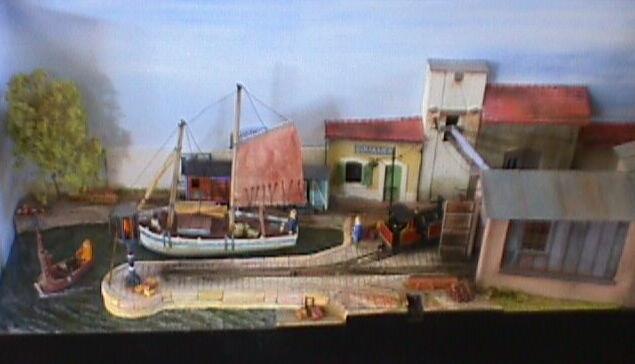 HOe - "La pecherie du Quai" (Fishermen's wharf) by Francois Fontana.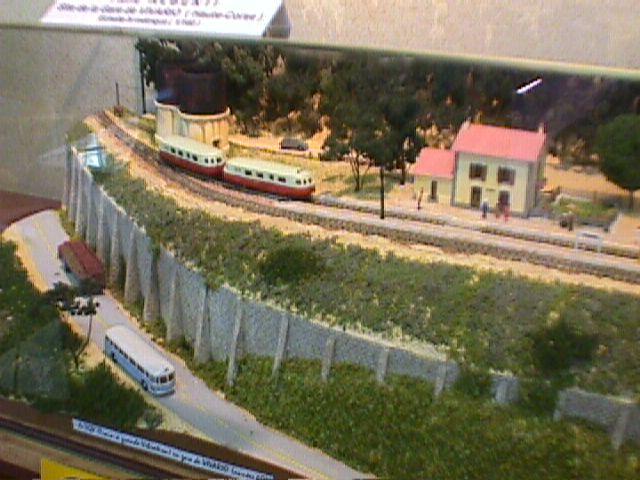 Nm - Vivario station on the Corsican railway, by Michel Alberti.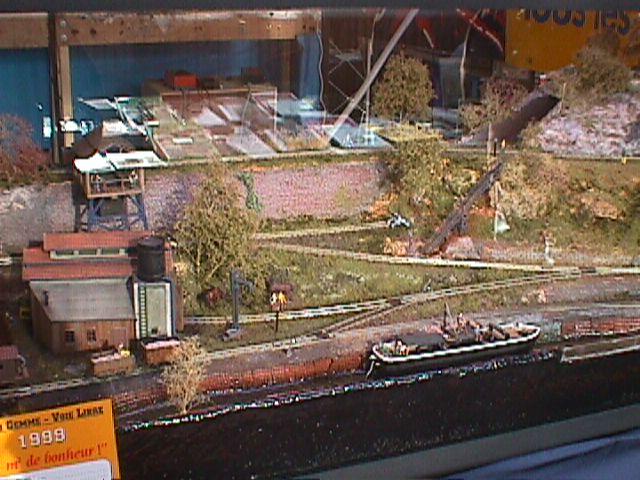 HOe - Transhipment from railway to waterway, by Stéphane Gouaille.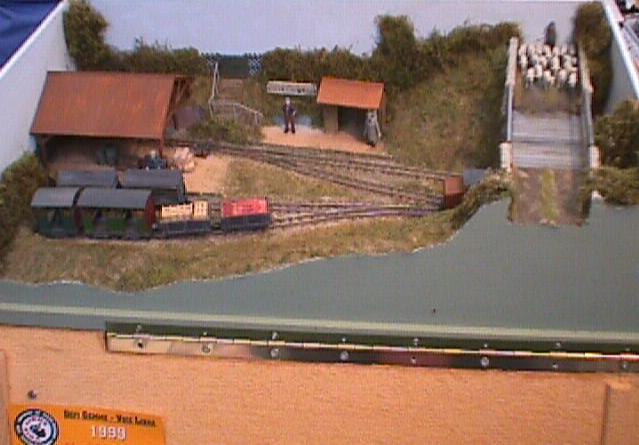 HOe - Minimal layout by Chris Krupa.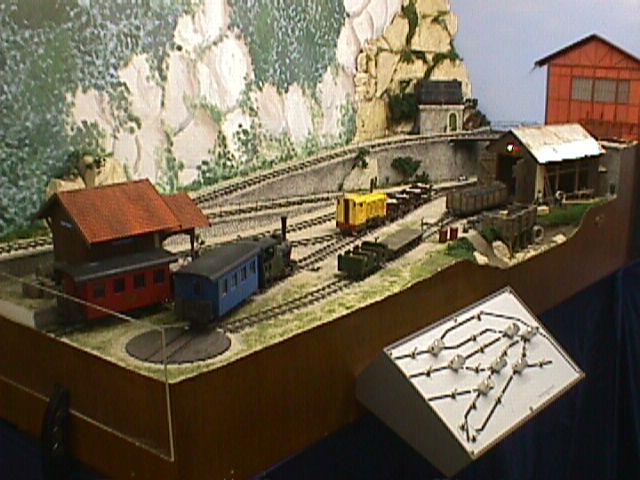 Oe - Saint-Beat station by Pierre Marchand.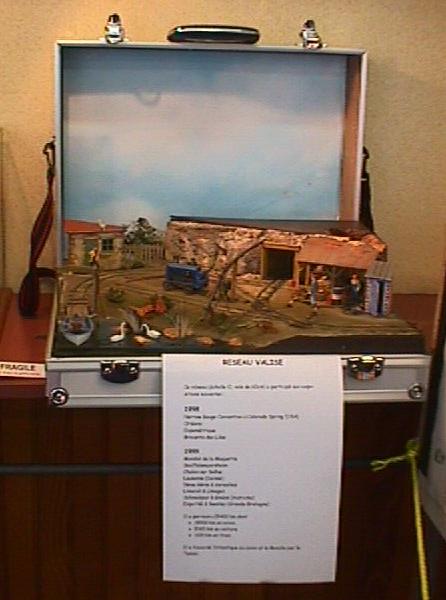 Oe14 - Though not part of the micro-layout contest, the suitcase layout of Jack Treves was there also, after 25400 km "on-tour" including 19000 km by plane (mainly to the Narrow Gauge convention in 1998), 5300 km by car and 1100 km by train (figures given by Jack).
---
Return to Expométrique '99 Unofficial Home Page
Return to GEMME Unofficial Web Page
Return to Frederic's Delaitre Home Page.
Created: 99/11/08