Narrow Gauge / Expométrique
---
Frederic Delaitre's Web Page to
Expométrique '99

Photo Section - Part II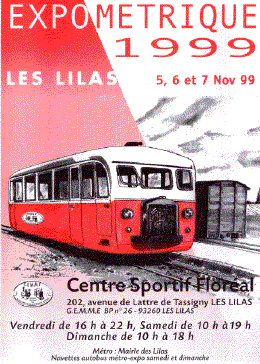 Go to GEMME Official Web Site
Go to Frederic Delaitre's GEMME Unofficial Web Page (in english)
---
Pictures (Part II) of Expometrique 1999 edition
All pictures © 1999 by Frédéric Delaitre, except otherwise noted. To enlarge pictures, click with the right button of the mouse and select [View image] option (Netscape users only).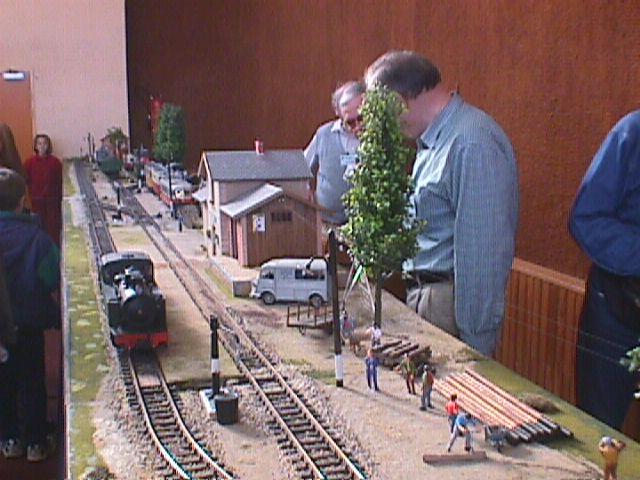 "Gemmeville" station on the GEMME G-scale layout ("les gens à G" :-)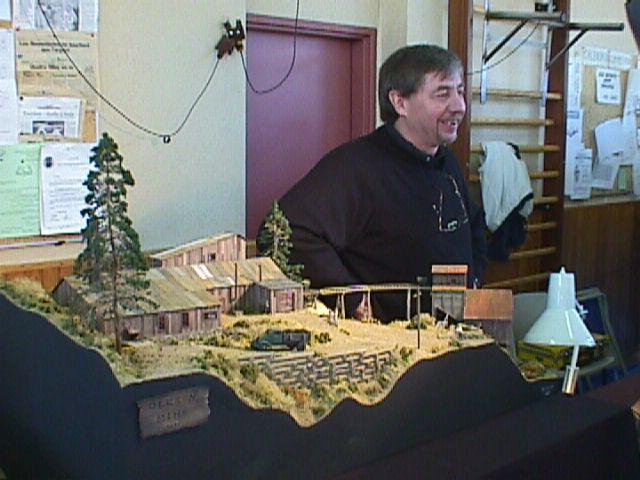 GANG (Groupe des Amateurs de Narrow Gauge) member Daniel Houel with Michel Foissy's mining railroad diorama in the foreground.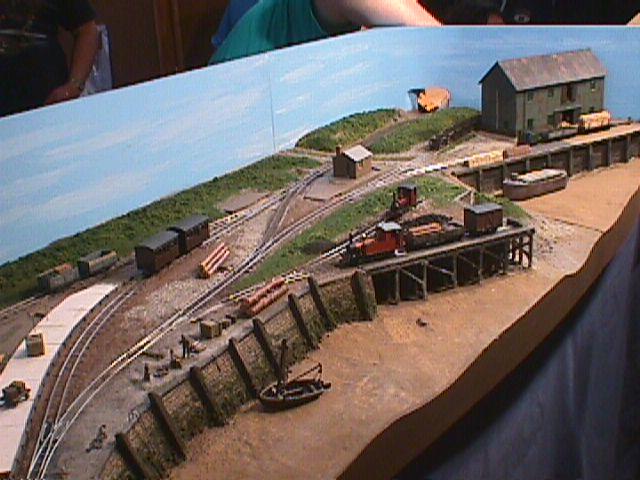 Richard Glover's expanded version of his Pagham Harbour layout in OO9.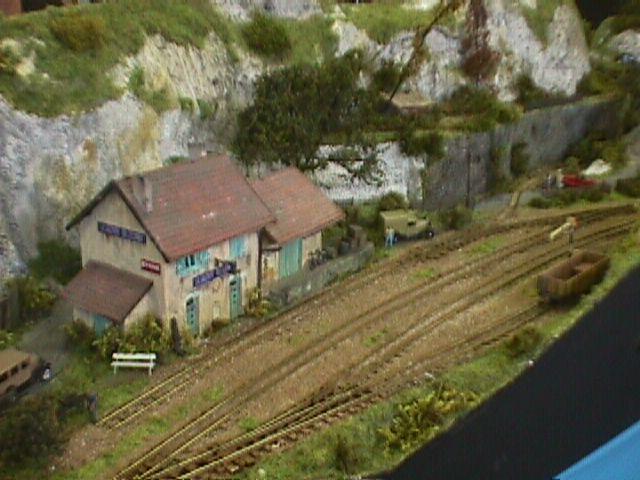 Bernard Junk module on GEMME HOe modular layout.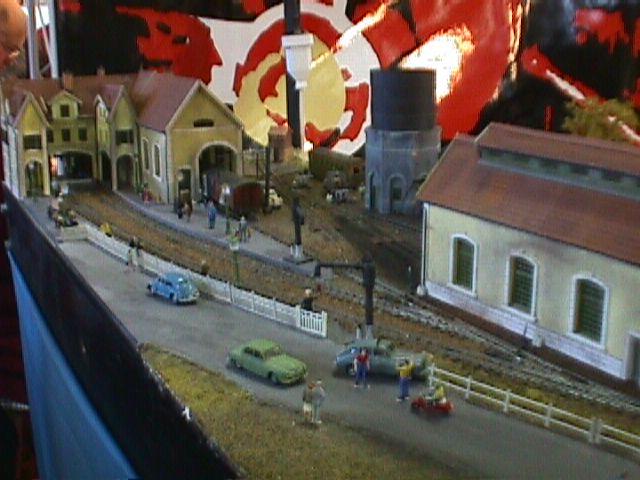 Terminus station on the GEMME HOe modular layout.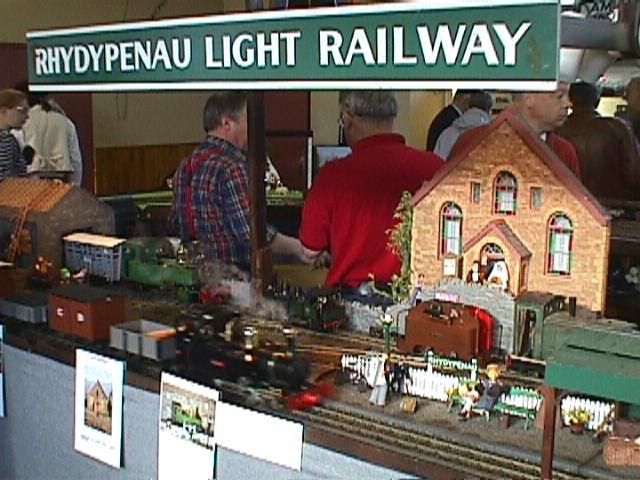 Welsh live steam on the Rhydypenau live steam railway.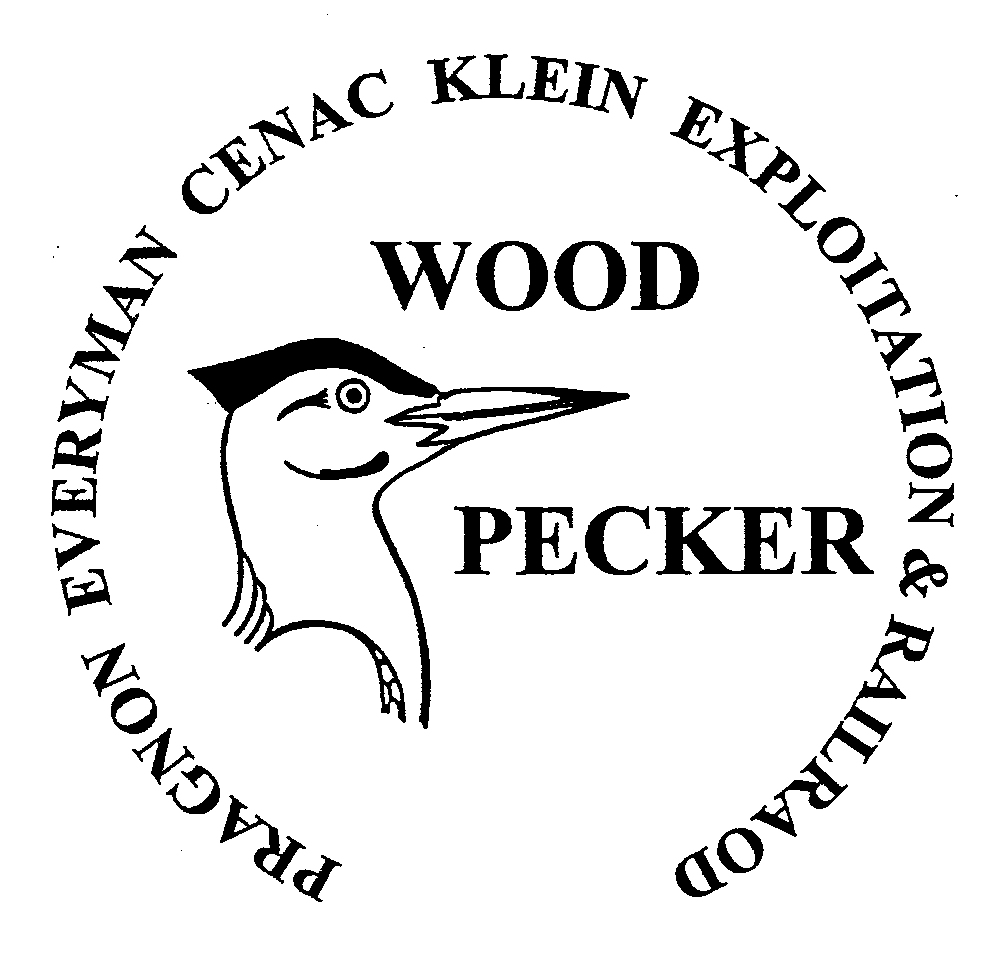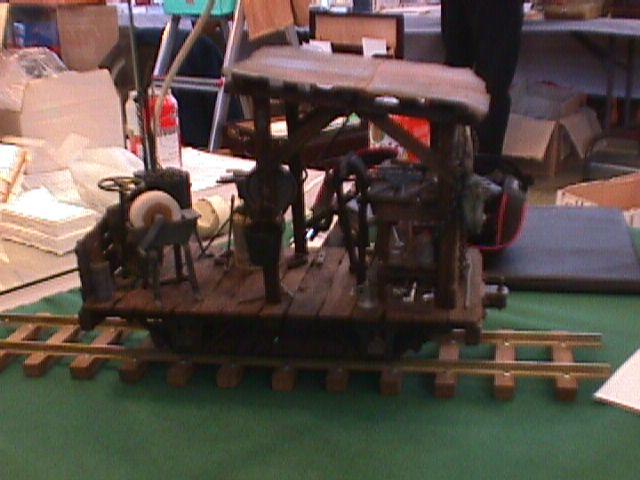 Christian Cenac and friends are building models in 7/8" scale. On the left is the logo of the company. On the right is a workshop wagon. You may check on the ptitrain site a picture of a very special steam engine used on this railroad.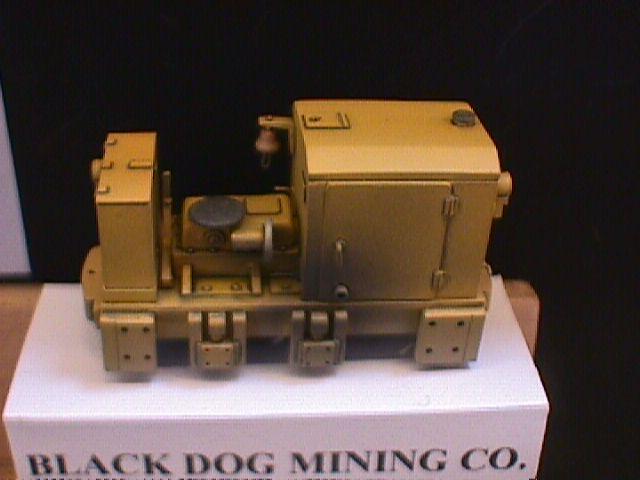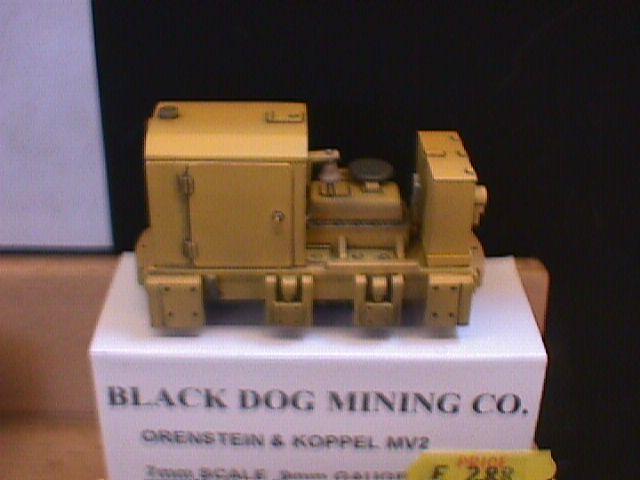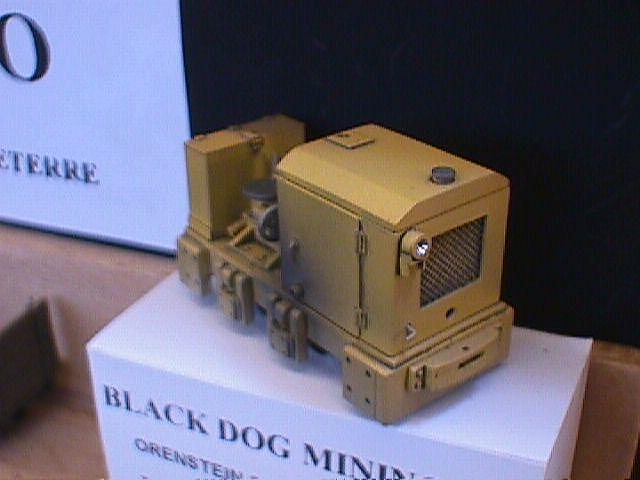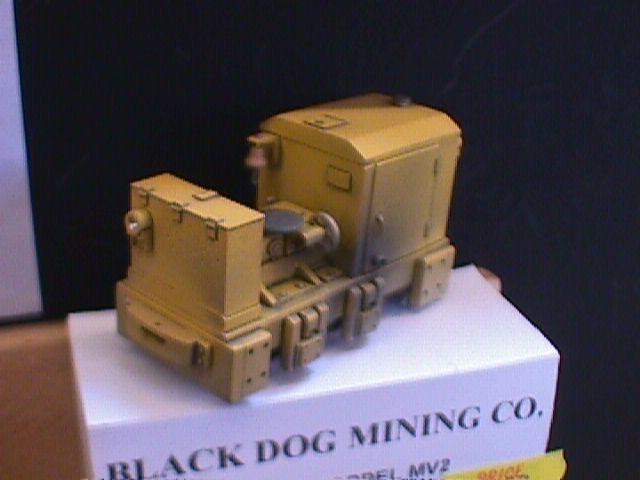 Thanks to GEMME member Bernard Daillan, I took these pictures of the beautiful O&K MV2 "critter" in Oe9 (1/43.5 scale on 9mm track) produced by Black Dog Mining Company and available on P.B. Tarry's stand. Bernard warned me that the assembly instructions were sketchy, especially for the location of small parts. I hope these photos will be useful to other fellow modellers assembling this nice kit (they have been for me! :-).
---
Go to Part I of Expométrique '99 Photo Section
Return to Expométrique '99 Unofficial Home Page
Return to GEMME Unofficial Web Page
Return to Frederic's Delaitre Home Page.
Created: 99/11/18