Expométrique 2001 - Dossier spécial / Special Report
---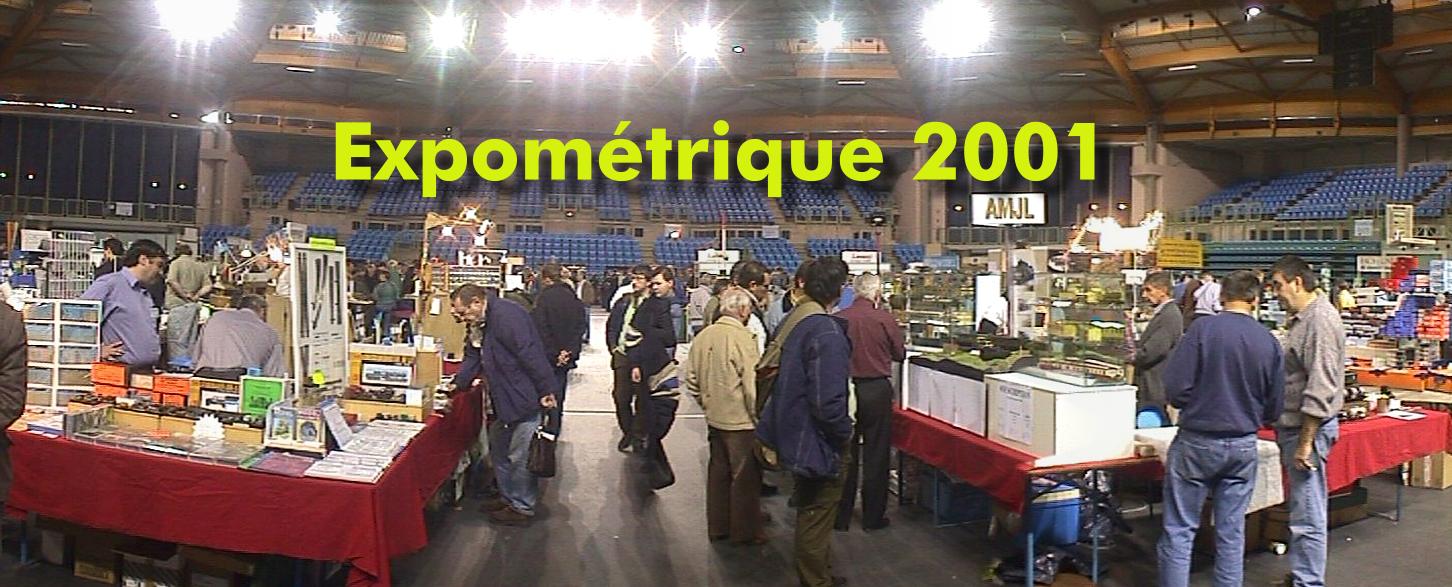 La salle du Grand Dôme de Villebon / Main hall of the "Grand Dôme of Villebon
All pictures © 2001 by Frédéric Delaitre.
---
Sommaire : / Contents:
---
Les liens : / Some Links: Et aussi / and also:
---
Quelques photos des réseaux / Some pictures of the layouts:
All pictures © 2001 by Frédéric Delaitre.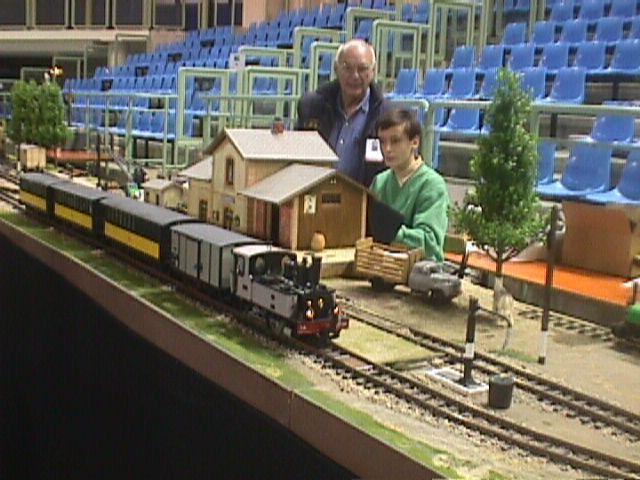 G
Réseau modulaire en G par / G scale modular layout by
"Les gens à G" (GEMME) (G scale special interest group)

Un train de la Société des Chemins de Fer Economiques. A l'arrière plan, René Lacot avec Alexandre aux commandes.
A train from the SE (Société des Chemins de Fer Economiques) company. In the background, René Lacot and Alexandre at the controls.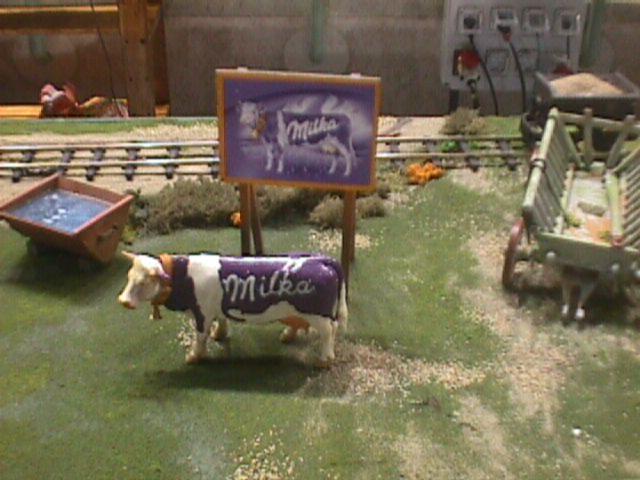 G
Réseau modulaire en G par / by "Les gens à G" (GEMME)

La célèbre vache "Milka" et son abreuvoir "Decauville".
The famous "Milka" purple cow and its "Decauville" water tub.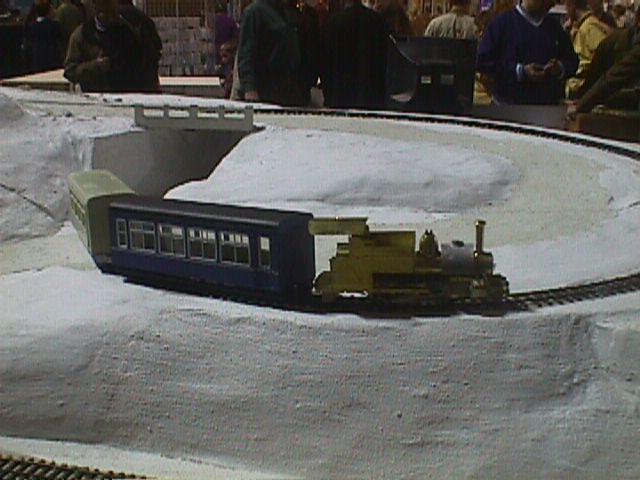 Oe14
La boucle de Chunbatti sur le Darjeeling-Himalaya en O / 7mm scale layout of the Chunbatti loop on the Darjeeling-Himalaya railway

Un réseau en construction réalisé par des membres du GEMME pour une exposition prévue en 2002 au Muséum d'Histoire Naturelle de Paris.
A layout made by GEMME members (under construction) for an exhibition due to take place in 2002 at the Paris Natural History Museum.
Le GEMME a créé un site spécial consacré à cette réalisation / The GEMME has set up a special web site dedicated to this layout (in french) : http://www.gemme.org/dhr/.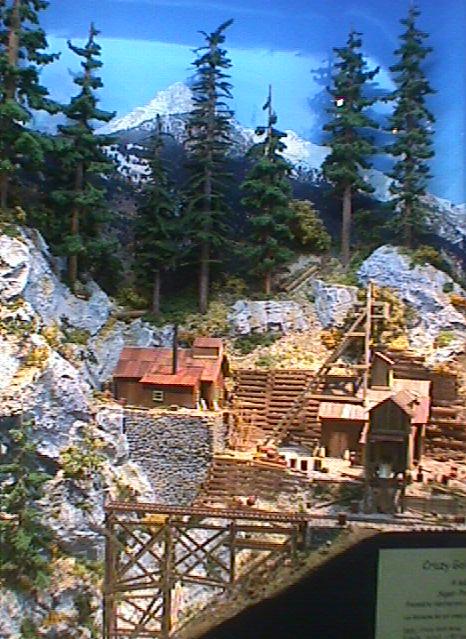 Sn3
Sugar Pine and Dusty Hill Company par / by Richard Camus

Un diorama avec en vedette la mine proposée par Banta Model Works.
A diorama featuring Banta Model Works mine kit .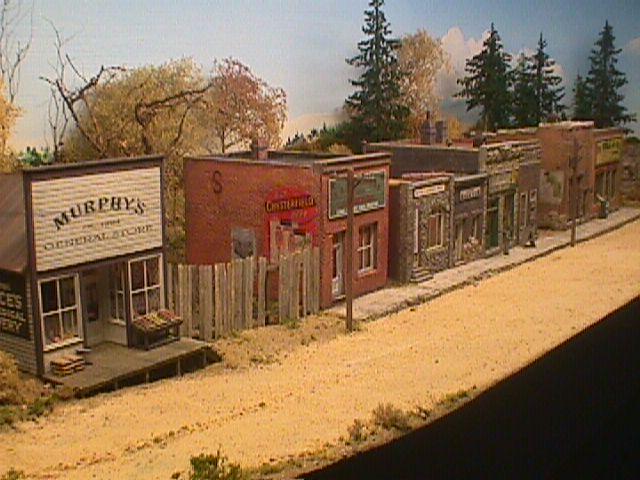 S
Main street USA par / by Michel Foissy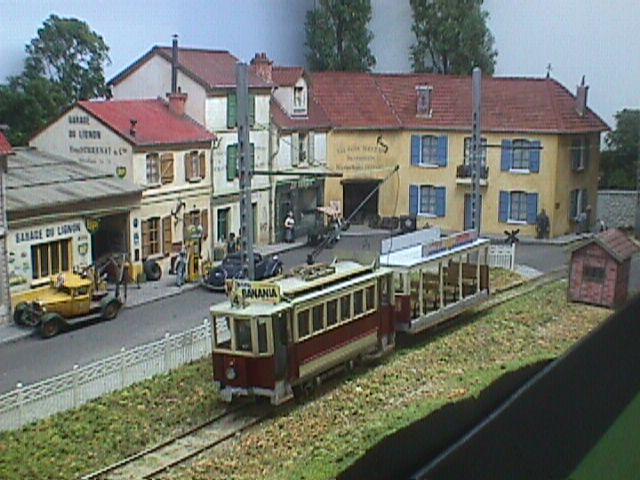 Om
"Le tramway de Saint-Alban"
Tramway rural, par deux vétérans du GEMME / Rural tramway by two veteran GEMME members:
Philippe Gravelines et Christian Mayère.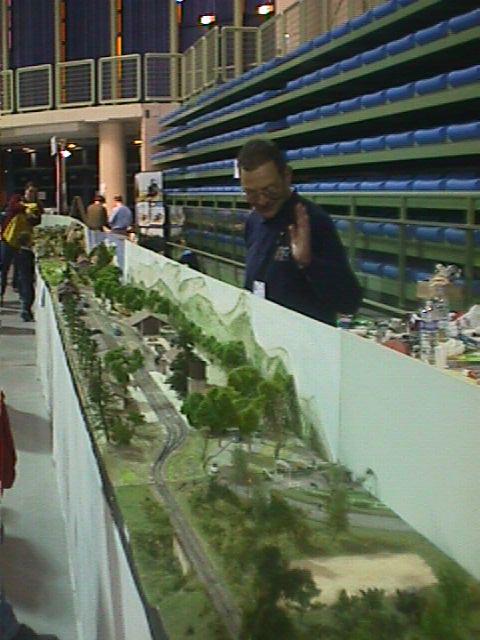 HOm
Réseau modulaire HOm du GEMME / GEMME's HOm (4mm scale / 12mm track) modular layout

Philippe CREUZEVAULT aux commandes du réseau modulaire HOm
(oeuvre collective de Pierre BREGERIE, P. CREUZEVAULT, Patrick DELUDIN, J.Y. HAUTECOEUR et plusieurs autres membres du GEMME).
GEMME member Philippe CREUZEVAULT at the controls of the HOm modular layout.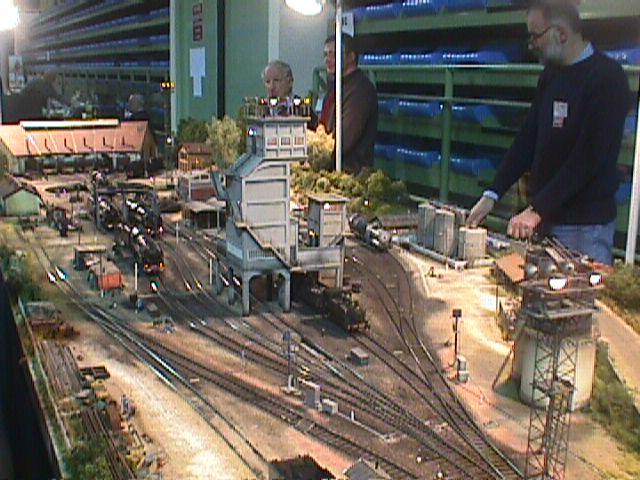 O
Dépôt vapeur du Rambolitrain
Steam era depot by the Rambolitrain (French O Scale Museum located in Rambouillet)
De gauche à droite, les auteurs : / From left to right, the authors :
Michel PAUL, Philippe GUIFFARD et Denis REGNAULT.
Plus d'informations sur le Rambolitrain / More details on the Rambolitrain: http://www.ramboliweb.com/museerambolitrain/
La suite... / The show continues this way...
---
Return to GEMME Unofficial Web Page
Return to Frederic's Delaitre Home Page.
Created: 01/11/04