What's on these pages?
These pages are dedicated to one of my center of interest: railways (or "railroads" for our friends from across the Atlantic) and model railways. Unlike most mainstream railfans, my preference goes to "on the fringe" railways: mostly disused, abandoned, long forgotten railways (especially underground) and in railway experiments such as pneumatic railways, cable hauled tramways, early systems of electric traction, etc.

Like many railfans, I am also a railway modeller with a special interest in narrow gauge railways in On3, On30, On18, Sn3, HOn3, Nn3 and HOe scales.

Sources:
Information contained in these pages are coming from a variety of sources including books and videos from my personal library, as well as information gathered on the Net from Usenet, Forums and Web pages.



Tip o' the hat:
To the following individuals who have constantly supported this site from its early developments in 1998:




Also on social medias: Facebook and Twitter!



My Railway Blog (in French):


And now in English!


Contents:
Railway Videos:
Some railway videos/are available under different media formats.

Latest addition is:

Lost Subways:
More to come:

Kingsway tunnel, Holborn, London.
US domain: Cincinnati (OH), Los Angeles (CA), Rochester (NY).
Forgotten tunnels:
Strange railways:
Narrow Gauge railways:
Railway Modelling:
Standard gauge railways:
Miscellaneous:
To celebrate the Winter Season, I propose a Christmas tale for children in french and english by Annie & André Delaitre:



The very true story of Mr. Snowball / La très véridique histoire de Monsieur Neigenboule


La Tourte de Montclar, french traditional bread baked in Saint-Georges de Montclar, Dordogne, France.

A railway exhibition in Paris (April 1st, 2002).

Landresse, Doubs, France, home of the novel "La Guerre des boutons" (War of the buttons), by french author Louis Pergaud..

Old photographs of Champigny-en-Beauce, home of the famous "Cité Agricole" built by François-Philibert Dessaignes.
Special Report
Saint-Mandé, 2012 issue
Saint-Mandé, France
January 28th-29th, 2012

Click on image below to access page: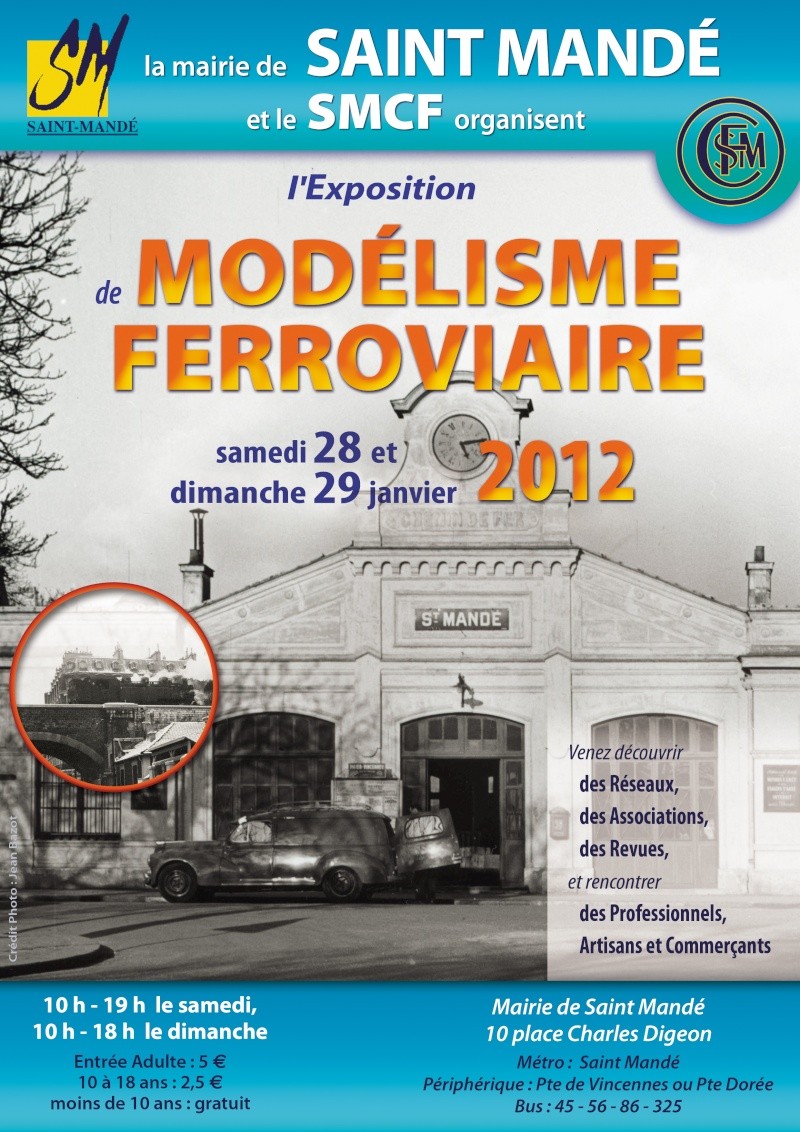 Special Report

Villebon sur Yvette, France
November 25t-27th, 2005
Click on image below to access page:
Special Report
RMB Gennevilliers 2005
Gennevilliers, France
March 15th-16th, 2005

Click on image below to access page: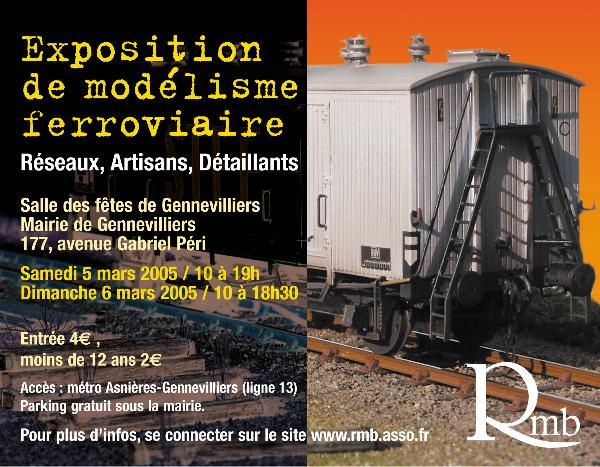 Special Report
PN 160, 2005 issue
Saint-Mandé, France
January 15th-16th, 2005

Click on image below to access page: